Chris Prange-Morgan
Author
Speaker, Advocate, Coach, Mentor
Hope Monger & Recovering Idealist
(yes, both of these!)
New Book Available for Preorder!
Prange-Morgan's journey of healing, both in mind and body, paralleled her son's journey toward emotional health, connection with others, and maturity. Living and working through trauma can give us a unique perspective and teach us grace and compassion. Prange-Morgan's inspirational story is a testament to the power of human resilience and inextinguishable hope.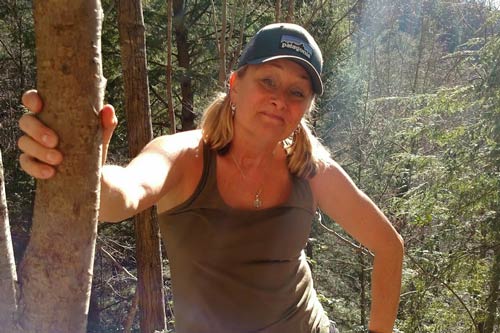 Chris Prange-Morgan, M.A., MSW, considers herself a student of all types of trauma. Before becoming a parent to her children, Chris worked for more than 10 years as a mental health professional and social worker with adults in the criminal justice system. She has a Master's degree in social work from Loyola University Chicago, a Certificate of advanced graduate study in pastoral counseling from Neuman College, and a Master of Arts in religious studies from Cardinal Stritch University. Prange-Morgan has sought to better understand collective and generational trauma and its effect on individuals after she suffered a life-changing accident in 2011 and became a trauma survivor herself. Her story has been featured on The Today Show, The Trauma Therapist Project, CBS, Milwaukee Magazine, The Institute for Healthcare Improvement website, and The Conversation Project. She has been interviewed on numerous podcasts, and her articles have appeared in several publications, including Psychology Today, The Huffington Post, Able Outdoors, and Living With Amplitude magazine. She and her husband have coached parents and professionals in the trenches of working with challenging life and family circumstances. 
"Chris' Broken Brave and Bittersweet is shockingly painful, honest and raw.  In these days of viewing parenthood and life through the lens of our social media "highlight reels," Chris' story is one that validates the struggle of motherhood while embodying resiliency and dedication despite overwhelming adversity.  Her growth and inner wisdom are the diamonds that emerge in these pages, and Chris' book is like a balm for anyone that's endured unrelenting struggle."  
Elizabeth Bartasius (Author of The Elegant Out. 2017 She Writes Press)
"Chris is a fellow RAD mom, survivor and one of the most resilient people I know. Parenting a child with Reactive Attachment Disorder is not for the faint of heart. This disorder can tear a parent and their entire family apart. Chris has endured a series of events that most would not overcome. Chris' book is a testament to the resiliency of the human spirit, and will be a "go to" book for other struggling parents."
Tracey Poffenroth-Prato (Podcast Host, RAD Talk With Tracey)
Subscribe to My Newsletter
The day is almost here! Take a look at our family pre-launch interview with podcast host, Tracey Poffenroth-Prato. We're all excited! https://www.youtube.com/watch?v=WTkl-nFobcc
read more
I so enjoyed this podcast with Rick Bontkowski, host of Amp'd UP 211 (despite having to disrobe mid-interview due to a hot flash. Haha!) Check out the other interviews Rick has done and support this amazing platform!
read more